Specialty Cardstocks – Perfect for a Memorable First Impression
Why Premium Business Cards
Business Cards are essential to your business marketing and networking efforts so why settle for a Standard Business Card? Go above and beyond to impress that employer, client, or potential business partner. Provide your Name, Address, Phone Number, Email, Social Media Links, and Logo on one of the following Premium Cardstocks:
32pt Painted Edge Cards
Give yourself an edge over the competition with Painted Edge Business Cards. This card is an ultra-thick cardstock with enough room on the edge for to visibly see a color accent. We offer a variety of eye-catching colors to draw people's attention while making a bold statement about you and your brand.
16pt Silk Laminated Cards
Silk Laminated Cards are incredibly smooth and offer a professional semi-gloss finished look. At 16pt, these cards are thick and sturdy. Your customers will be impressed by the quality and the cards will be a positive reflection of you.
An added feature that could enhance your cards even further is Spot UV coating to give certain aspects of your cards an additional shine.
16pt Suede with Velvet Lamination Cards
Our high-quality Suede Cards are the peak of soft-touch quality. Coated with a velvet lamination, they maintain their bright white appearance while having an extra smooth touch. These cards are printed on 16pt Suede Stock with Velvet Lamination applied to both sides bringing the cards to 19pt with protection from scratches and scuffs.
14pt Metallic Pearl Cards
These cards have a unique silver shine that adds elegance to your card. The stock itself adds to the design of the card with its Metallic Pearl color. These cards would be perfect for anyone looking to add a shimmer and metallic look to their Business Cards.
15mil Synthetic Cards
If you are looking for a high-quality and extremely durable Business Card, then a Synthetic Card might be just what you need. Synthetic Paper is a plastic-based material that is waterproof, tear proof, and heat resistant. These Business Cards are not only Weather Proof, but images and text look crystal clear on the plastic card.
Marsid M&M Premium Business Card Printing Difference
Each project is assigned to your own print professional who will see your premium business card printing through from proofing to shipping.
With over 40 years of experience, we know a thing or two about ensuring we exceed our client's expectations.
Since we are customer service experts we can work with you to make sure your ideal premium business card project comes to life the exact way you would like.
Free ground shipping is included on all orders within the contiguous United States
With our state of the art facility, we are able to complete most jobs in 5-7 business days from proof approval. (Ask your sales rep for production time on your order)
Features
Paper Options
Related Products
Helpful Ideas and Articles
Features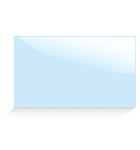 UV Coating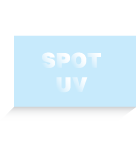 Spot UV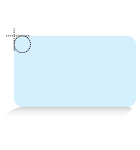 Round Corners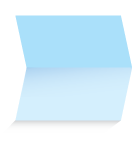 Foldover Cards
Paper Options
Related Products
Helpful Ideas and Articles
Choose the correct Catalog template by selecting the appropriate size and format below.
These templates contain visual guides to help you create print-ready artwork that you can later upload to us for printing. If you need an estimate, please fill out the Estimate Request Form above.
Shipping Options
Free Shipping via Ground!
We ship your order via Ground free of charge.
Check the map
to see how many days your package will be in transit.
Overnight, 2 and 3 Day Shipping
You might need it by tomorrow morning or even 2-3 days from now – We have you covered.
Ship It Your Way Using Your Account
Having your own shipping account has its perks. Feel free to supply us with your preferred shipper's account number.