Product and Service Sales Sheets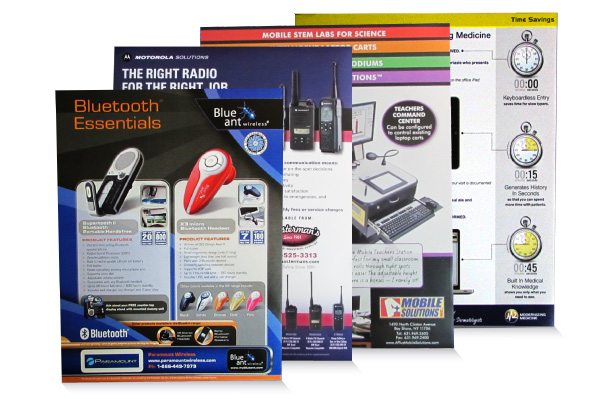 Sell sheets are essential marketing tools that no sales department should be without. Sell sheets can be used in many different ways from sales data sheets to product specification sheets, quick guides, company information sheets, trade show information sheets and so much more. The point is that they sell the product or service for you when you're not there.
Don't forget to include a group of sell sheets in your media kits to really hit home as to what your product or service is all about. A neat way to display them in your presentation folder is to carefully design them as step sheets where they are staggered in succession from tallest in the back to shortest in the front. This exposes the top header of the sheet highlighting it's title and making it easier for the customer to find the information which is most valuable to them.
Although you should always go above and beyond for the best presentation, make absolutely sure to include these 3 basic elements in your sales sheet design for a remarkable sell sheet:
High Resolution, Professional Photographs
Up To Date Product Specs and Pricing
Clear and Concise Call To Action
Ensure your sell sheets are informative, attractive and captivating to make the most of their potential.
Trade Show Coming Up? We offer super fast digital printing for small quick runs when you most need them.
Need Large Quantities? Our offset presses deliver amazing quality and fast turnaround at competitive prices
Looking For Custom Cut Sell Sheets? Give us a call at 877-mmprint to speak to a sell sheet specialist right away!
Folding Options
Paper Options
Related Products
Helpful Ideas and Articles
Folding Options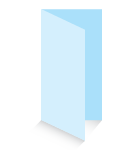 Bi-Fold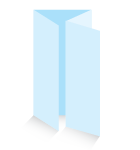 Double Parallel Fold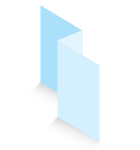 Z-Fold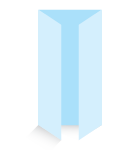 Tri-Fold
Paper Options
Related Products
Helpful Ideas and Articles
Shipping Options
Free Shipping via Ground!
We ship your order via Ground free of charge.
Check the map
to see how many days your package will be in transit.
Overnight, 2 and 3 Day Shipping
You might need it by tomorrow morning or even 2-3 days from now – We have you covered.
Ship It Your Way Using Your Account
Having your own shipping account has its perks. Feel free to supply us with your preferred shipper's account number.