Custom Restaurant Menus Printing
Print your custom restaurant menus using one of the finishing options below. We offer waterproof and durable solutions such as synthetic and laminated menus. Our full-color printing will make your menu items look appetizing and mouthwatering. We also offer professional graphic design services to help get your menu set up, or you can use one of our graphic design templates to supply a finished print-ready PDF.
Synthetic Waterproof Menus
Waterproof, Tear Proof, and Heat Resistant Menus that Feel Like Paper Promote your restaurant, spa or salon to your local neighborhood. Gain new customers quickly and affordably!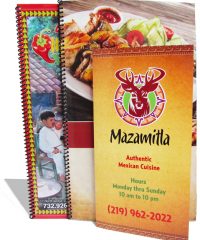 Bound Menu Books
Multipage Menus Bound with Metal or Plastic Spiral Binding
The perfect booklet to display all of your menu items with vibrant pictures and delicious descriptions. These menus come with durable lamination or tear proof synthetic plastic paper.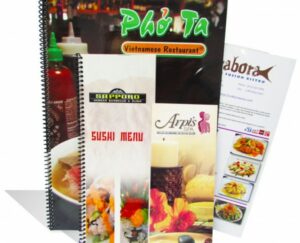 Single Page Menus
Flat or Folded
In-house restaurant menus that will last! Choose your layout for your menu, including options for lamination and folding.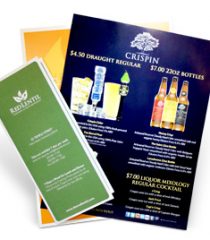 Takeout Menus
Trifold, Bifold or Custom Fold Take Away Menus
Printed on our premium gloss or uncoated paper stock, take out menus are a perfect way to drive up lunch and take out orders.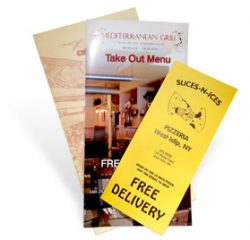 Mini Pocket Menus
Mini Pocket Menus
These tiny pocket menus are perfect to attach to deliveries, or include in retail food packaging. With an option have up 6 Panels, you have plenty of space to showcase your cuisine.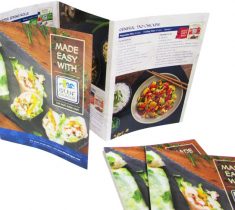 EDDM Menus
Deliver Menus to Every House in your Neighborhood
Send your menus through the USPS at only 17.7 cents per piece and select specific mailing routes within a zip code.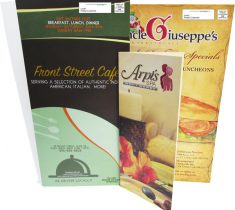 Bindery & Folding Options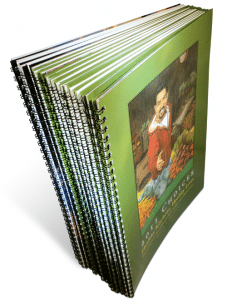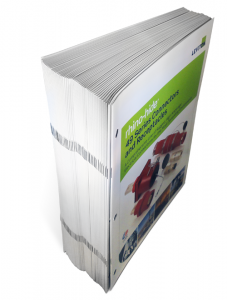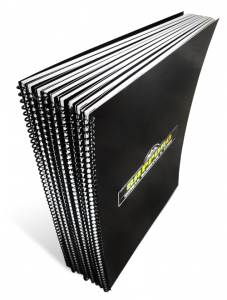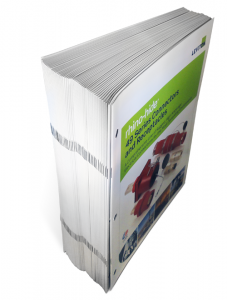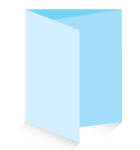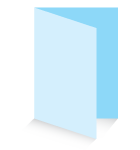 Can't find what you're looking for?
Don't worry! We have an expert print team that can help with any custom job! Submit a custom quote request and it will be reviewed right away.