Eye-catching and Inexpensive Promotions for your Business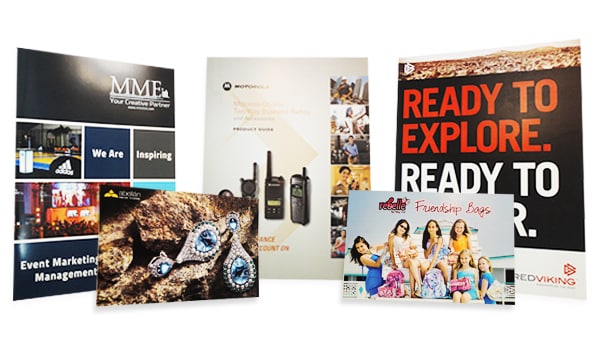 What is a flyer?
A flyer is a versatile little piece of advertising. This humble, single-page piece of advertising can be printed in full-color or black and white and on a wide variety of paper stocks. They're one of the cheapest advertising methods for your business and are a great way to get your business name into the hands of your potential customers. Flyers can be used in many different types of advertising campaigns. Their only limit is your imagination.
Flyers can be distributed through:
Direct mail
Inside newspapers, bills, or newsletters
Handed out on the street
Left by the register or near products in-store
Hung as a poster
Just like a business card or a brochure, your flyer gives potential customers something to hold, look at, and take with them. This gives them a chance to study the professional appearance, influential copy, and value of your product that you present. The humble flyer can be quite the attention getter!
What can I do to make my flyers more successful?
A flyer can be used as a simple, informative piece. However, if you want to make transactional sales for your business, consider adding a coupon or incentive. A coupon that uses a specific code will allow you to measure how well the campaign is doing by tracking how many times it is used. If you create a limited incentive—say, limited to 50 people—you'll not only be able to track the times it's used, but it creates a sense of urgency that will drive customers to your business.
How to make a flyer for my business
Flyers can be designed in-house at your office or created by a graphic designer. There are templates online for simple designs that will show how to make a flyer in Word in just minutes. For full-color flyers, graphic designers can create a piece that represents your business professionally, with colors and imagery that pops.
Our in-house design staff can create the perfect flyer for your advertising campaign. Just contact us and let us know a little bit about your business and goals.
Folding Options
Paper Options
Related Products
Helpful Ideas and Articles
Folding Options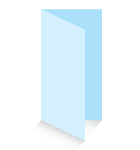 Bi-Fold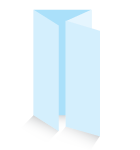 Double Parallel Fold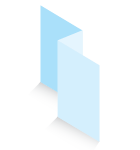 Z-Fold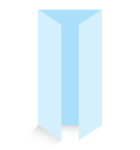 Tri-Fold
Paper Options
Related Products
Helpful Ideas and Articles
Templates
Choose the correct Flyer template by selecting the appropriate size and format below.
These templates contain visual guides to help you create print-ready artwork that you can later upload to us for printing. If you need an estimate, please fill out the Estimate Request Form above.
Shipping Options
Free Shipping via Ground!
We ship your order via Ground free of charge.
Check the map
to see how many days your package will be in transit.
Overnight, 2 and 3 Day Shipping
You might need it by tomorrow morning or even 2-3 days from now – We have you covered.
Ship It Your Way Using Your Account
Having your own shipping account has its perks. Feel free to supply us with your preferred shipper's account number.