Make your Printing Stand Out!
Thermography Printing is the process of heating the ink on a printed piece to make it bubble and raise. This technique gives the ink a 3D property that has both a defined visual effect as well as a texture that you can feel. Raised Ink printing is professional and elegant, and is often used by Doctors, Lawyers, Real Estate Agents, Insurance Agencies and more!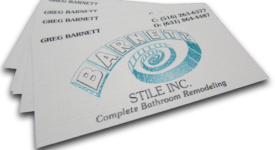 Thermography Business Cards
Raised Ink printing adds a unique textured layer to your business cards that will let your clients see and feel your information.
Get a Quote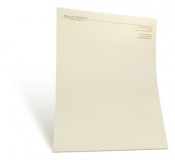 Thermography Letterhead
Complement your thermographed envelopes with raised ink letterhead. Available on a variety of paper stocks and ink colors.
Get a Quote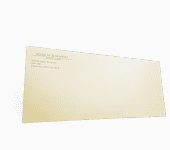 Thermography Envelopes
Thermography also works well on envelopes. Print your return address with raised lettering for a professional appearance.
Get a Quote
Can't find what you're looking for?
Don't worry! We have an expert print team that can help with any custom job! Submit a custom quote request and it will be reviewed right away.