About our POP Display Printing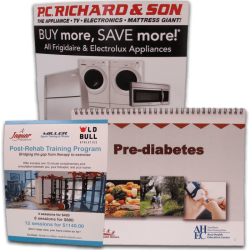 Point of Purchase Displays; also known as POP Displays allow you to reach retail costumers at the critical sales moment. POP Displays are a great cost effective option to improve sales at retail locations, offices, and events proven by a study of the Prime Consulting Group which stated that advertising at the point of purchase drove additional sales by 70%. POP Displays allow you take advantage of this proven strategy to engage customers at points of decision. There is no argument that POP Displays improve sales, but they come in many different forms and sizes. Determining which option is best for your business may be difficult, but at the Marsid-M&M Group we have a large team of Printing Specialists who will answer any questions that may arise and help see your project through from start to finish. We can also exceed your time constraints for your POP Display with same day printing and next day printing services which include free shipping via UPS ground service.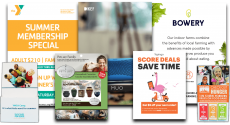 Custom POP Easel displays are a great way to get your product or brand in front of your clients! Printed most commonly on our super thick and sturdy 40pt board custom easel displays are sure to draw anyone's attention with our state of the art high-quality printing. These compact POP displays are a simple yet cost-effective marketing product that can be used almost anywhere.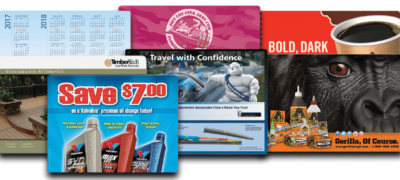 Not only are custom counter mats an excellent advertising tool, but they are proven to generate new leads, increase an existing sale and even create brand and product awareness. Compared to floor standing or wall mounted displays, counter mats catch the customers eye at the critical point of a sale and can make the difference between increasing profit or losing a customer altogether.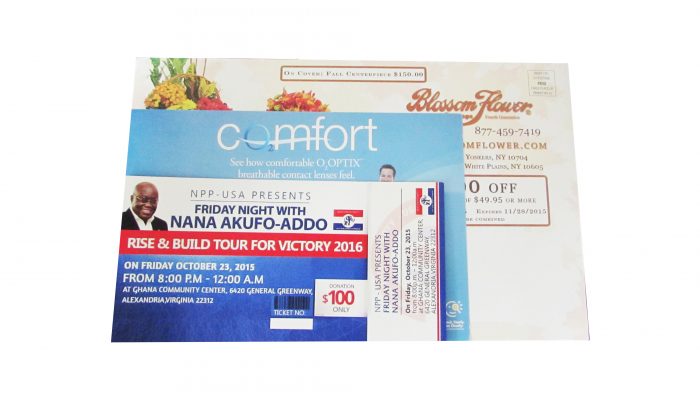 Rack cards are an excellent way to increase your visibility and brand awareness. Create opportunities to develop business relationships by displaying them in hotels, tourist stops, and gift shops. Make sure to display them in areas with heavy foot traffic for best results. In return, business partners can display their cards with you, creating mutually beneficial relationships.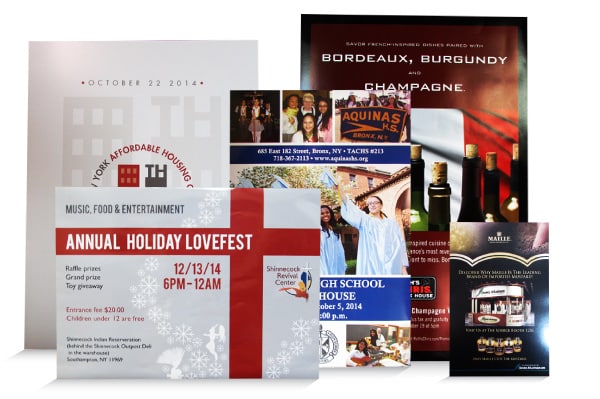 Sometimes your printing needs to go BIG in order to attract attention. Let us help you get the proper signage set up for your next event, restaurant, or retail store. We can print on a large range of materials and any custom size you need. Our expert customer service team will help you decide the best way to print your project.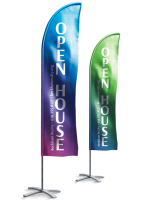 Get your product, company or event noticed indoors and outdoors with these eye-catching flags. Available in many different styles and sizes our flags are printed using superior direct to fabric dye sublimation equipment for the longest lasting color of any type of fabric printing available.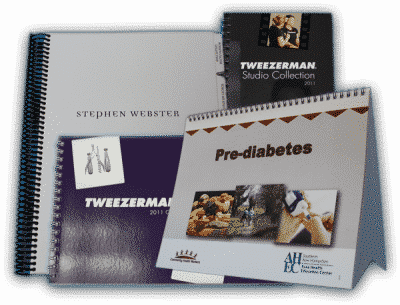 Custom flip books are a great way to inform clients about a product, service or solution. You can add tabbed inserts to help your clients get the information they need to know quickly. With the addition of an easel, it becomes a perfect POP display; selling your product or service for you.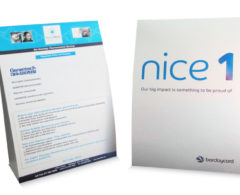 Sometimes referred to as table talkers, fast food chains, restaurants and bars use them consistently to showcase new foods or beverages. They can be used as inexpensive menus and can also engage your customers to take an action on their mobile phones with the use of QR codes.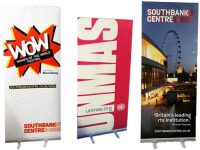 Banners are one of the best ways to display information at an important event. Unfortunately, it can be difficult to find a place to hang your banner, especially if you don't have the proper materials handy. Banner stands offer an easy to use solution to this by creating a portable banner package.
Don't see what you are looking for?
Take a look at all of our products or submit a custom quote request and a printing expert will review it.