Merchandise Brand Tags for All Types of Products
Personalized hang tags can only enhance the uniqueness of your products. They can serve as branded price tags, mini instruction manuals and can also deliver a message that compliments your product. Custom garment tags for example can contain information about your company or the source of the materials used to make the garment. It's a great way to communicate distinctive facts about the company or the item itself.
The best part about creating custom hang tags is the incredible number of finishes available. If simplicity is your game, we offer standard square or rounded corner sizes in black ink or in full color. But in a saturated market, every little thing counts and a beautiful well-crafted hang tag can make the difference. From custom die cut shapes to foil stamping, the possibilities are endless.
Some very creative hang tags are designed to be keepsakes that extend and spread brand recognition beyond the time of purchase. Some examples include sticker hang tags and custom die cut tags that can be taken apart then folded and assembled into something cool like a character or a stand.
Get in touch with us right away to discuss how you can bring your merchandise to the next level!
Additional Features
Paper Options
Related Products
Helpful Ideas and Articles
Additional Features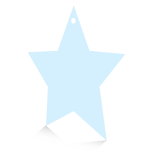 Die-Cut Shapes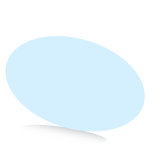 Oval Tags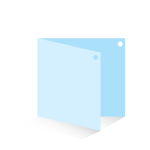 Bi-Fold Tags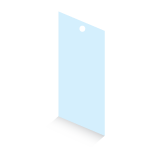 Square Cut Tags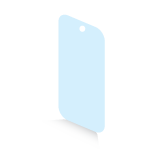 Round Corner Tags
Paper Options
Related Products
Helpful Ideas and Articles
Choose the correct Hang Tag template by selecting the appropriate size and format below.
These templates contain visual guides to help you create print-ready artwork that you can later upload to us for printing. If you need an estimate, please fill out the Estimate Request Form above.
Shipping Options
Free Shipping via Ground!
We ship your order via Ground free of charge.
Check the map
to see how many days your package will be in transit.
Overnight, 2 and 3 Day Shipping
You might need it by tomorrow morning or even 2-3 days from now – We have you covered.
Ship It Your Way Using Your Account
Having your own shipping account has its perks. Feel free to supply us with your preferred shipper's account number.