Print binding refers to the process of attaching the sheets of a book or document together. There are various print binding options available, each with its own benefits. 
The most common binding options include perfect binding, saddle stitch binding, coil binding (spiral and wire-o), O-ring and screw binding:
Perfect binding is popular for paperback books, catalogs and annual reports and uses glue to bind the pages together. It is cost-effective and allows for customization of the spine.
Saddle stitch binding involves folding full sheets in half and stitching (metal wire similar to a staple) them together along the fold line. This option is commonly used for magazines and booklets and is the most cost-effective binding for small runs.
Coil binding (spiral and wire-o) involves inserting a plastic or metal coil through holes punched along the edge of the sheets. This option is durable and allows for easy flipping of sheets. 
Each binding option has its own benefits and can be chosen based on the specific needs of your project.
What is Saddle Stitch Bindery?
Saddle Stitching is one of the most common forms of bindery. It is a type of wire binding where wire staples are driven through the fold in the center of the booklets. Saddle Stitching is different from other bindings in that it has the sheets folded and then inserted into each other, while other binding methods have the individual sheets placed on top of each other. Since the sheets are folded at the spine in saddle stitching, the number of pages will be in multiples of 4.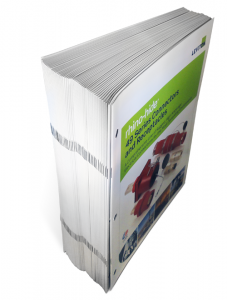 What is Perfect Binding?
Perfect Binding is a form of bindery that is most commonly used in soft cover books. Perfect binding is when the individual cut sheets of a book are stacked and glued into the spine of a wrap around cover. The binding style allows for a spine that can be printed on as well as present a professional finish that is common in retail. The sheets in a perfect bound book are individual cut, allowing them to be placed in multiples of two rather than multiples of four like saddle stitched books.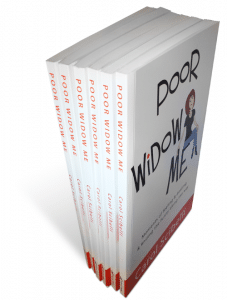 What is Spiral Binding?
Spiral Binding is when a booklet is bound by a plastic spiral. The individual cut sheets are stacked with the cover and holes are drilled along the binding edge. The spiral binding allows the sheets in the book to be flipped around so that the front and back covers can lay flat against each other.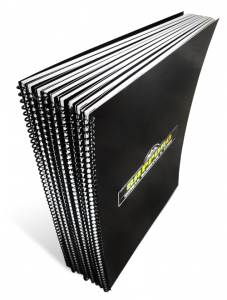 What is Wire-O Binding?
Wire-O Binding is when the individually cut sheets of a book are hole punched and stacked so that a double looped wire can be clamped onto the end binding the book together. Wire-O binding allows the pages in the book to be flipped around so that the front and back covers can lay flat against each other.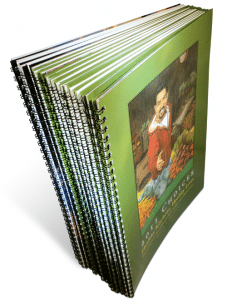 What is O-Ring Binding?
O-Ring Binding consists of one or more metal loose-leaf rings that lock hole punched sheets together. The loose-leaf rings can be pulled opened easily and lock into place when closed shut, keeping its contents secure. This is the ideal binding for a work whose sheets can be added or taken out of. Some examples include sample holders, swatches, memos, and invoices.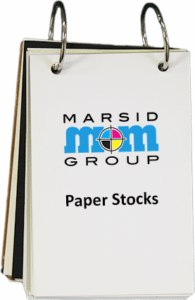 What is Screw Post Binding?
Screw Post Binding consists of binding multiple hole punched sheets together. Screw posts can be unscrewed which allows you to remove or change pages in need be. All you need is a screwdriver to separate the binding or tighten the screw post. Its ability to have its pages be interchangeable makes screw post binding an ideal binding for sample books, architectural drawings, swatch books, financial reports and art portfolios.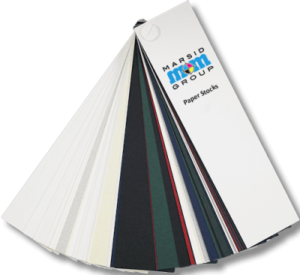 Choose a Product to Request a Printing Quote: