High Quality Postcard Printing and Mailing
Custom Postcards can be used as hand-outs or can be addressed and mailed via the United States Postal Service. Our postcard printing and mailing services include processing and address correction of your mailing list(s). This ensures that you have a minimum amount of undeliverable postcards saving you money on postage and we'll ship any leftover postcards to you free of charge.
These mini billboards are very effective at driving your message to the masses quickly. Real estate agencies print postcards consistently to advertise their open houses and properties. Clubs use postcards to promote their clubs and special appearances. New local businesses use postards and E.D.D.M. (Every Door Direct Mail) Postcards to publicize their grand openings and to send out coupons that drive foot traffic. Politicians use them to strengthen their campaigns, get donations and encourage voters to show up at the booths. Effective, versatile and inexpensive;
Postcard Printing and Mailing
In order to qualify for the discounted First Class postcard postage rate, the postcard must be rectangular and the dimensions must be no less than 3.5 inches high x 5 inches long and no more than 4.25 inches high and 6 inches long. In simple terms, order the 4 x 6 postcard size and you will qualify for the postcard rate.
Sometimes you need a little more space to get your message across or you really just want your postcard to jump out of that mailbox…GO BIG! Go obnoxiously big if that's what it takes! We can both print and mail your postcards no matter the size (within postal regulations of course) and save you money on postage every time. Give us a call at 1-877-MMPRINT today to discuss your next postcard printing project.
Additional Features
Paper Options
Related Products
Helpful Ideas and Articles
Additional Features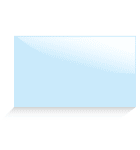 UV Coating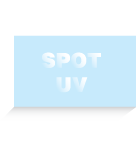 Spot Varnish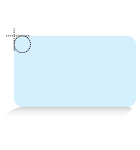 Round Corners
Paper Options
Related Products
Helpful Ideas and Articles
Choose the correct Postcard template by selecting the appropriate size and format below.
These templates contain visual guides to help you create print-ready artwork that you can later upload to us for printing. If you need an estimate, please fill out the Estimate Request Form above.
Shipping Options
Free Shipping via UPS Ground!
We ship your order via UPS Ground free of charge. Check the map to see how many days your package will be in transit.
Overnight, 2 and 3 Day Shipping
You might need it by tomorrow morning or even 2-3 days from now – We have you covered.
Ship It Your Way Using Your Account
Having your own shipping account has its perks. Feel free to supply us with your preferred shipper's account number.