Company and Industry News & Information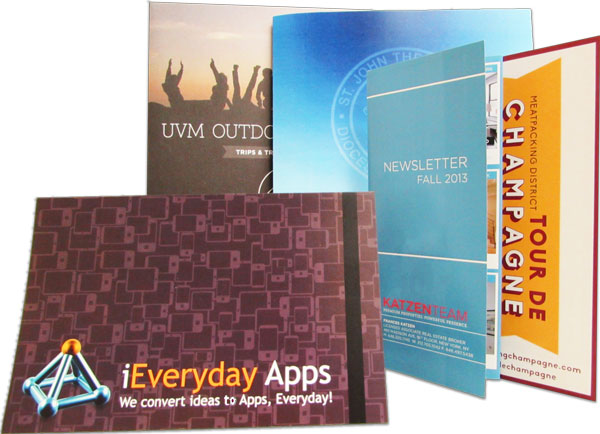 Whether your business or organization is using a pamphlet for marketing, promotion, information or awareness, a professionally printed pamphlet will help you get your point across. Your colorful images and rich text will jump off the page when printed on our premium paper stocks with professional layout and folding.
Pamphlets are generally single sheets printed on both sides that are folded once or several times to create different amounts of panels. Popular options include half fold, tri fold, four fold (also called a leaflet) or 6 panel fold (folded in half then tri fold). If you are looking for folded sheets that are stapled along the edge, please visit our
Booklets
page.
Pamphlets can be printed on our premium gloss, matte or uncoated paper stocks. You will also have the choice between different weights of cover or text stock depending on if you are looking for thin, light paper or heavy, thick paper. We can also print any custom size pamphlets and fold to custom finished sizes. Alternatively, there are standard size options in the field to the right that you can select from.
Give us a call at 1-877-mmprint for a free estimate and expert advice for your next pamphlet printing project!
Folding Options
Paper Options
Related Products
Helpful Ideas and Articles
Folding Options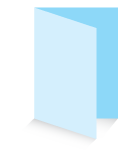 Half Fold Pamphlets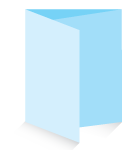 Tri Fold Pamphlets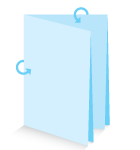 Double Fold Pamphlets
Paper Options
Related Products
Helpful Ideas and Articles
Shipping Options
Free Shipping via UPS Ground!
We ship your order via UPS Ground free of charge. Check the map to see how many days your package will be in transit.
Overnight, 2 and 3 Day Shipping
You might need it by tomorrow morning or even 2-3 days from now – We have you covered.
Ship It Your Way Using Your Account
Having your own shipping account has its perks. Feel free to supply us with your preferred shipper's account number.number.
Choose the correct Pamphlet template by selecting the appropriate size and format below.
These templates contain visual guides to help you create print-ready artwork that you can later upload to us for printing. If you need an estimate, please fill out the Estimate Request Form above.