No Carbon Required – Keep Multiple Copies of Your Forms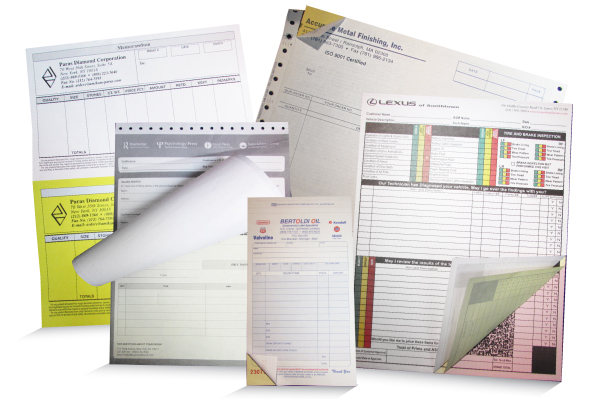 Professional businesses use custom carbonless forms also known as NCR forms in their daily functions to stay organized and efficient. Data forms, invoices, contracts, receipt books and other custom business forms usually require an original and a copy or two that get filed or distributed to different departments and another copy for the customer. Carbonless forms provide this function efficiently and reduce the amount of writing or typing by passing the information into the copies below. No need to run to the copy machine to make copies anymore!
What Does NCR Stand For?
NCR is an acronym for "No Carbon Required". The top sheet of a carbonless form that you actually write on has a coating on the back that transfers what you write or type to the second sheet which has a coating on the front and back which then transfers to the next sheet and so on. The last sheet is not coated on the back since it does not need to transfer the information any further.
This coating on each of the sheets eliminates the need for a sheet of carbon paper to be inserted between each copy, hence the name "No Carbon Required". You might remember the waitresses used to use the carbon forms to take your order at your local Diner.
NCR Binding and Finishing Options
NCR Forms are available in 2 through 6 parts. Each part being a different colored sheet. Any more than 6 parts usually results in the type or handwriting not transfering to the very last sheet unless you write really hard.
Binding options include edge glued, snap sets, manifold books and continuous forms for dot-matrix/pin-fed printers.Your carbonless forms can also be printed and cut to any size that best fits your needs.
Bindary Options
Related Products
Helpful Ideas and Articles
Bindary Options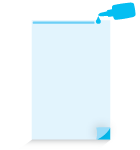 Edge Glued NCR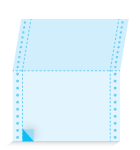 Continuous Feed NCR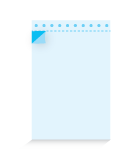 Snap Set NCR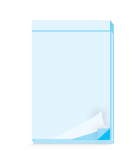 Manifold Set NCR
Related Products
Helpful Ideas and Articles
Choose the correct NCR Form template by selecting the appropriate size and format below.
These templates contain visual guides to help you create print-ready artwork that you can later upload to us for printing. If you need an estimate, please fill out the Estimate Request Form above.
Shipping Options
Free Shipping via UPS Ground!
We ship your order via UPS Ground free of charge. Check the map to see how many days your package will be in transit.
Overnight, 2 and 3 Day Shipping
You might need it by tomorrow morning or even 2-3 days from now – We have you covered.
Ship It Your Way Using Your Account
Having your own shipping account has its perks. Feel free to supply us with your preferred shipper's account number.