How to Count Pages in Booklets for Printing
We are commonly asked questions from customers about how to count the pages of a booklet they are designing. The simplest way to describe it is:
"A page represents the finished size of your booklet after it is folded or bound. Each 'face' is an individual page with the front cover being page 1, the inside of the front cover being page 2, and the back cover being the last page. Regardless of the open sheet size, the page size is what you see when the product is bound and folded."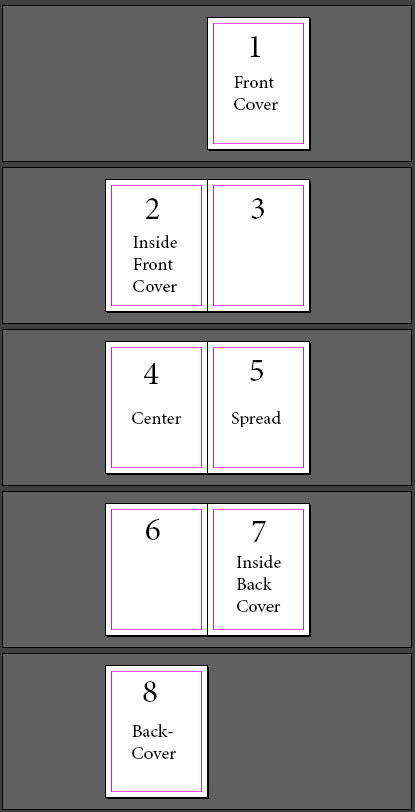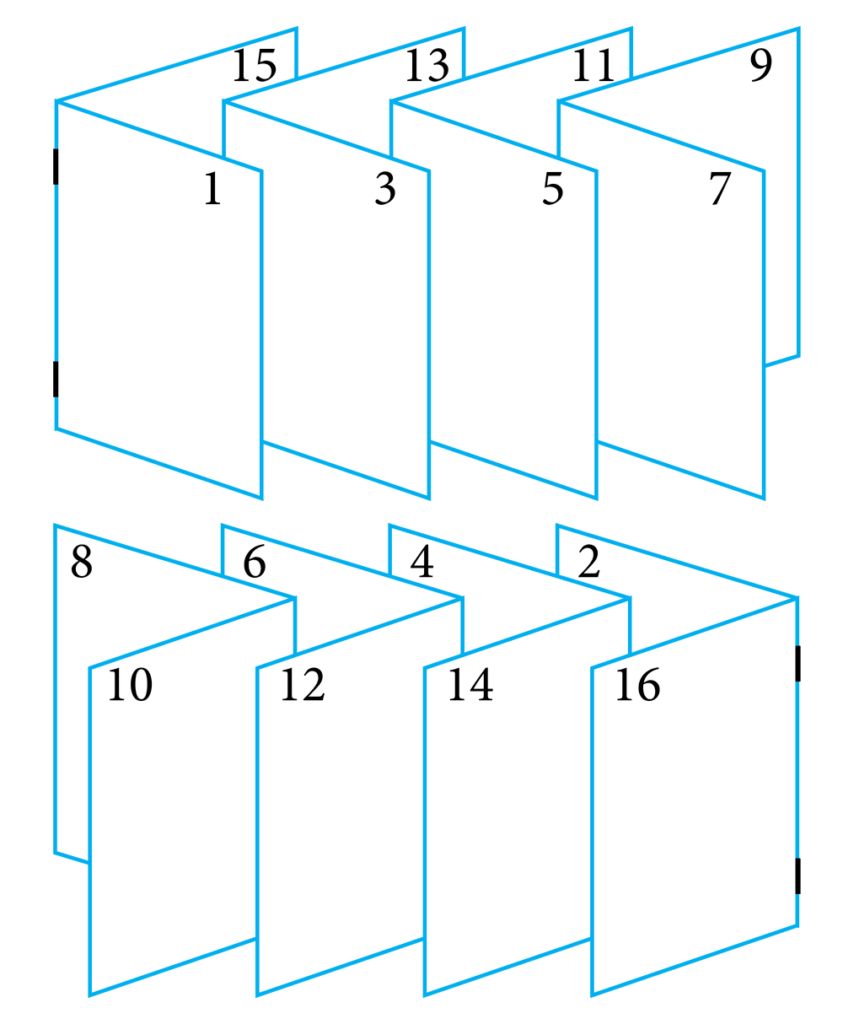 Reader's Spreads vs. Printer's Spreads
---
We prefer our customers send over PDF files that are single pages, and not spreads. We impose each page into a booklet when we RIP (Raster Image Processing) a file. This way we ensure the document is in the correct page order. It also allows us to adjust for slight variations in sheet size, also know as "creeping" the content to make sure it is centered on the page.
If you are designing your booklet in spreads though, it is important to know the difference between Reader's Spreads and Printer's Spreads:
Reader's Spreads
---
These are exactly what they sound like – the view that a reader sees when he opens up a booklet to a certain page. These are consecutive pages with an even number page on the left, and an odd numbered page on the right.
The reader's spread will only be the same as the printer's spread for the middle spread of a booklet. For example, in an 8 page booklet, pages 4 and 5 will be both the reader's and printer's spread.
Printer's Spreads
---
The image below demonstrates what a printer sees before a saddle stitched booklet is bound. To make a booklet, we print on sheets that are folded in half and stapled into each other. We arrange it in a way so that the pages are in order after the sheets are folded and bound.
The easiest way to visualize a printer's spread is to imagine ripping off the cover of a magazine. When you lay it flat, the front cover will be on the right, and the back cover will be on the left. Although your PDF should be supplied as individual pages with the front cover being page 1 and the back cover being the last page, we will impose the pages as a printers spread when we actually go to print.