Personalized Calendars – 365 Days of Advertising!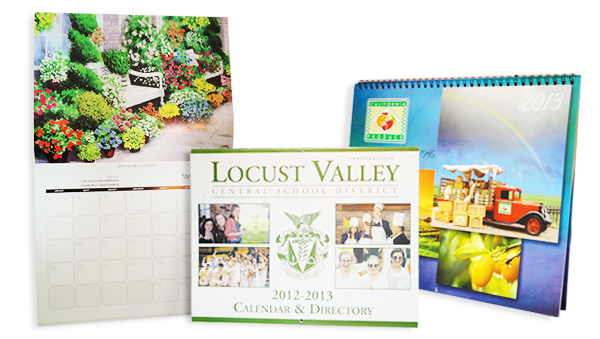 Greet Your Customers Every Day with a Personalized Calendar
If an image is worth a thousand words, then a personalized calendar must be worth 12,000 words, at least!
The humble calendar is an excellent choice for marketing a compelling visual brand. Graphic designers, photographers, artists, animal shelters, food service, sports clubs, sports teams, restaurants, volunteer organizations and churches are just a few industries that have seen stellar results from creating exciting and fun custom calendars.
When you make a calendar for your business, you'll find your brand gracing the walls or desks of potential and future customers. Your clients will love being given a promotional item that is both practical and aesthetically pleasing.
Each calendar includes 12 image pages, which gives your brand ample room to create a compelling narrative or marketing strategy that motivates sales and brand loyalty. Use this space to feature your product images, artwork, or even to provide advice or inspiration to your customer base.
Make a Personalized Photo Calendar for Family or Friends
Calendars aren't just for business. Custom 12-month calendars are the perfect gift for family or friends. Use a personal calendar to share family photos, artwork, or milestones with your loved ones in a fun, one-of-a-kind way.
Personalized Calendars Available
Our calendars are available in popular sizes like 8.5"x11", 5.5"x8.5" and 12"x12" with holes drilled to easily mount the calendar to the wall. We also offer personalized desk calendars. While custom 12 month calendars are most popular, our calendars can be completely customized to your specifics—like, if you want to include a few extra months or additional pages for coupons.
A well-crafted calendar is a promotional powerhouse worthy of your marketing plan. If you're unsure of where to start or if you'd just like a gorgeous calendar created by professionals, we handle design too! Just ask us and we're happy to help.
Supply us with a press ready PDF or photos for each month – we'll send you a free PDF proof before printing