Professional Custom Coupons to Grow Your Business
There are several different ways to get new customers to try your products or services. Among those, coupons and giveaways are some of the most effective. Coupons can be mailed to customers or given away in store. Choose from a variety of different styles including individual coupons, books, pads and variable addressing coupons. We offer high quality, and speedy printing with free shipping!
Individual Loose Coupons
High Quality Offer and Rebate Cards
Hand Out Coupons or Send them in the Mail to Reward Current Customers or Entice New Customers to Your Company.

Custom Coupon Pads
Notepad-Style Coupon Books
Custom padded tear-off coupons within books with any amount of pages. Choose the same coupon to be printed or a set of coupons to create a membership pad.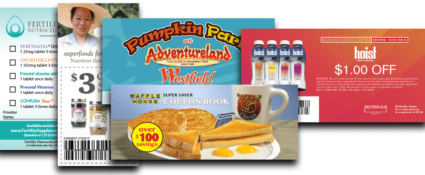 Custom Coupon Books
Coupon Books
Coupon Booklets Containing Several Different Offers Can Be a Great Way to Reach Multiple Types of Shoppers or to Reward Current Customers. It can be an excellent way to create business partnerships and develop booklets that you and your partners can give away!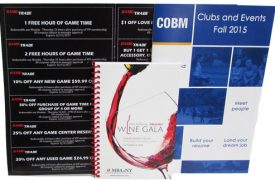 Variable Data Coupons
Coupons with Unique Discounts or Offer Codes
Individual Coupon Printing with Custom Field Printing. Offer Special Discounts to Loyal Customers. Use them as Loyalty Cards to attract customers back again and again.