Header Cards and Bag Toppers
Merchandise Brand Tags for All Types of Products
Many businesses use Header Cards to top off their merchandise bag as a simple and cost-effective form of packaging. Header Cards (or Bag Toppers) are folded in half and stapled to seal the bag. We offer custom size printing to match any product bag you may have and can also print
Uneven Folded Header Cards!
Bag Toppers can be printed on both sides or just one side on Glossy or Uncoated cover stock. There are also options available for UV Coating to add a high gloss coating and to make your product's label stand out amongst the competition.
Header Cards are a perfect solution for startups and independent store owners to package their goods in a quick and easy fashion. Each card can be manually attached to each bag for DIY assembly. We offer two hole-punch options shown below.
Marsid M&M Header Card Printing Difference
Each project is assigned to your own print professional who will see your header card printing through from proofing to shipping.
With over 40 years of experience, we know a thing or two about ensuring we exceed our client's expectations.
Since we are customer service experts we can work with you to make sure your ideal header card project comes to life the exact way you would like.
Free ground shipping is included on all orders within the contiguous United States
With our state of the art facility, we are able to complete most jobs in 3-5 business days from proof approval. (Ask your sales rep for production time on your order)

Dimensions:
Sombrero Punch – 1″ x 3/8″
Hole Punch – 1/8″ or 3/16″
Contact us for custom jobs and Die-Cut Bag Toppers in the shape of your logo or specific design. Our staff is always willing to provide expert advice and free estimates for any print job.
Finishing Options
Paper Options
Related Products
Helpful Ideas and Articles
Finishing Options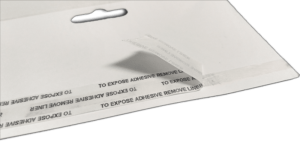 Adhesive Strips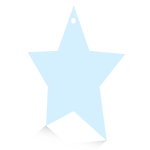 Die-Cut Cards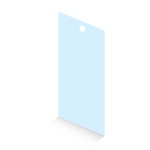 Square Cut Cards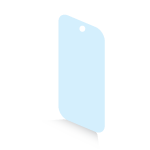 Round Corner Cards
Paper Options
Related Products
Helpful Ideas and Articles
Choose the correct Flat Size Header Card template by selecting the appropriate size and format below.
These templates contain visual guides to help you create print-ready artwork that you can later upload to us for printing. If you need an estimate, please fill out the Estimate Request Form above.
Shipping Options
Free Shipping via Ground!
We ship your order via Ground free of charge.
Check the map
to see how many days your package will be in transit.
Overnight, 2 and 3 Day Shipping
You might need it by tomorrow morning or even 2-3 days from now – We have you covered.
Ship It Your Way Using Your Account
Having your own shipping account has its perks. Feel free to supply us with your preferred shipper's account number.