Speedy Printing - Precision Results
Another type of printing that is performed at Marsid-M&M Printing is short run printing. Digital Printing is a slightly newer type of printing compared to using a
traditional offset press.
Digital printing uses toner and CMYK ink to create images and text on a page. There are no plates involved in digital printing, so we can print directly from your supplied file. Our short run printing is produced on one of our Digital Printing presses, which are the top of its class, printing at approximately 1,200 pages per hour. Short run printing on our digital press allows us to offer affordable prices, high quality in small quantities and super fast turnaround times on your marketing material. One of the reasons that we are able to do this is because the time for calibrating our digital press to your job's specifications is significantly decreased. For short run booklets, short run brochures, short run catalogs and short run flyers our press can turn the raw paper stock (gloss text, gloss cover, and uncoated cover and text) into the final marketing material in one simple process, allowing us to exceed your expectations of your print project while keeping the cost affordable for you. The other big advantage to short run digital printing is the fast turn around time. We can exceed your time constraints for your short run printing with same day printing, next day printing, and 24-hour printing which includes free shipping via UPS ground service.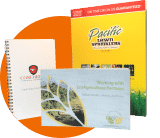 Booklet printing is an effective way to advertise your products and services. Booklets can tell a story, explain the production process, set guidelines for usage, list benefits, communicate event schedules, map out exhibitions, the possibilities are endless.
Get a Quote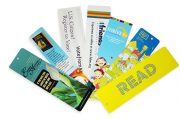 We all know bookmarks to be useful in saving our place. But when used as a marketing tool, custom Bookmarks are an inexpensive way to market your next promotion, product or service. Bookmarks can be used as rulers, coupons, invitations, calendars, souvenirs and so much more.
Get a Quote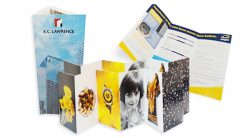 Brochures can be customized to fit the needs of your brand, product and/or message. We offer multiple standard sizes or custom sizes to ensure that your brochures can hold all of the essential information you need to promote.
Get a Quote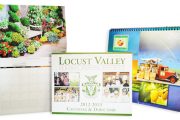 The well-known twelve-month calendars allows you to display 12 full page images for a full year. Of course, you can add more months, everything is customizable with the Marsid M&M Group!
Get a Quote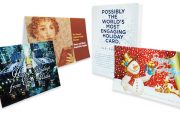 Christmas, Holiday and Thank you cards are a great way to spread cheer. Print any custom size and either flat or folded cards. Your custom cards come with matching envelopes as well.
Get a Quote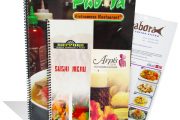 Take Out, Single Page and Menu Book Printing for Restaurants. Speedy turnaround for menus with lamination or synthetic paper options. Also, mail your menus locally with EDDM Mailing.
Get a Quote
Benefits of Digital Printing
In the modern age, everything seems to be needed in a rush. Digital printing is a perfect solution to this dilemma. In the past, all printing jobs would be a multi day job due to the amount of pre-press setup involved. Now, printing can be turned around next, or even same day. The other main advantage of digital printing is the cost efficiency for short runs. Since there are no real setup costs involved, digital printing can be completed at a fraction of the cost of offset printing. Lastly, digital printing allows for variable data printing which means that a design has a field that changes between each printed piece. For example, a postcard could be printed with different messages depending on who they are addressed to.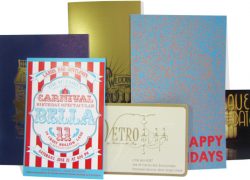 Having your event tickets professionally printed for your special occasion can add a sense of authenticity. Admission tickets can include the date and time of the event, the address, your company's logo, and even special promotional offers. There is also the option to add a perforation or have the tickets numbering.
Get a Quote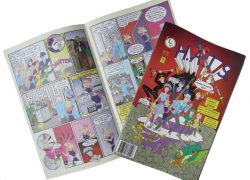 Comic books are a timeless print medium that can be enjoyed by all ages. They are a rich part of American history and are still widely read and produced today. Advancements in illustration technology and graphic design have made it more accessible for artists to create their own heroes and villains to tell their stories.
Get a Quote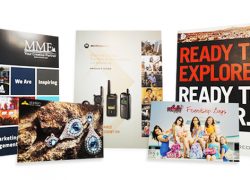 Flyer Printing for your club, restaurant or next event shouldn't be expensive, but the printing shouldn't look cheap either. The quality of your flyer will reflect on the quality of your event. Don't set the wrong expectations!
Get a Quote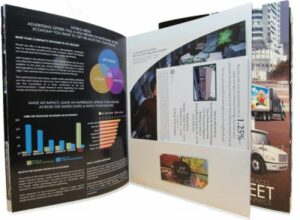 Looking for a unique way to present your next project or proposal? Our specially crafted presentation folder booklets offer options to not only present beautifully designed booklets or custom folders but also offers the option to include inserts, custom folder, and other promotional pieces!
Get a Quote
Almost all of our products qualify for short run!
Almost all of our products qualify to be printed short run. To find out if your project can be printed short run, submit a quote now and a printing expert will review your quote!