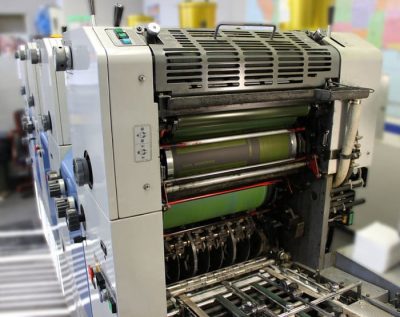 Traditional Offset Printing: CMYK and Spot Pantone Colors
Although our company keeps up with the latest technologies in Digital Printing, we have maintained traditions and quality of classic offset printing. This method of printing has an unmatched quality and produces flat printing that does not have a shine that is given off from Digital toner. Offset Printing on glossy paper can also produce rich and vibrant colors with added UV coating to make your images pop.
Need more precise and persistent colors? We offer a full range of Pantone Matching System Colors to get exact color matches for your business cards, envelopes, labels and more.
Benefits of Digital Printing
There are several benefits to printing with a traditional offset press as opposed to a newer digital machine. Offset printing uses combinations of ink to create a whole spectrum of colors. There are two processes of doing this – CMYK printing uses combinations of Cyan, Magenta, Yellow and Black (Key) to create virtually any color. PMS (Pantone Matching System) printing on the other hand premixes the ink to create exact colors that can be duplicated from run to run.
Printing on a press can also be more cost efficient too for longer runs. There is often a larger setup cost involved with this type of printing. Therefore, the more pieces that are printed, the more distributed the cost is between the pieces.
Stationery for Offices and Schools
Almost all of our products qualify for short run!
Almost all of our products qualify to be printed short run. To find out if your project can be printed short run, submit a quote now and a printing expert will review your quote!