Merchandise Brand Tags for All Types of Products
Header cards are a great way to package your product. They create both an eye catching design, and an affordable way to package and distribute your product. Sometimes though you need extra support in the back to secure your product. We can produce cards that fold unevenly so that there is a short flap and a long flap.
This style of bag topper packaging is used for jewelry and other small items. Many fashion companies also use these as swatch cards by attaching a fabric sample to them to easily showcase a variety of samples.
Like our
Standard Header Cards
, these cards can be enhanced using finishing options such as UV coating and round corners to enhance your design. It is also essential that they have a hole punch so that they can be hung in a retail store. We can punch a circle hole, or a sombrero shaped hole punch, as seen below.

Dimensions:
Sombrero Punch – 1″ x 3/8″
Hole Punch – 1/8″ or 3/16″

Contact us for custom jobs and die-cut header labels in the shape of your logo or specific design. Our staff is always willing to provide expert advice and free estimates for any print job. Contact us at 1-877-mmprint.
Finishing Options
Paper Options
Related Products
Helpful Ideas and Articles
Finishing Options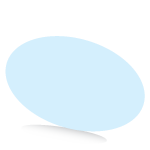 Oval Cards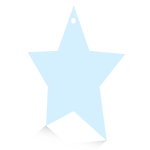 Custom Cut Shapes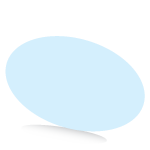 Square Cut Cards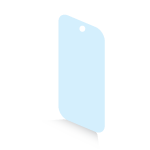 Round Corner Cards
Paper Options
Related Products
Helpful Ideas and Articles
Templates
Choose the correct Flat Size Header Card template by selecting the appropriate size and format below.
These templates contain visual guides to help you create print-ready artwork that you can later upload to us for printing. If you need an estimate, please fill out the Estimate Request Form above.
Shipping Options
Free Shipping via Ground!
We ship your order via Ground free of charge.
Check the map
to see how many days your package will be in transit.
Overnight, 2 and 3 Day Shipping
You might need it by tomorrow morning or even 2-3 days from now – We have you covered.
Ship It Your Way Using Your Account
Having your own shipping account has its perks. Feel free to supply us with your preferred shipper's account number.