for 501(c)3 Nonprofit, Educational Organizations and Charities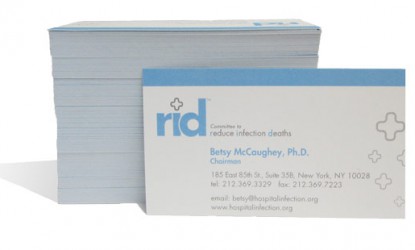 Since a business card is often one of the first ways to make a good impression, it is important that your card stands out to properly promote your organization. Although a creative design is an essential part of this, the type of paper and features of the card are equally important. Some additional aspects to consider for your nonprofit's cards could be:
Premium Weight Cards:
Thicker stock cards can add weight to your mission. Try going with 14pt or 16pt paper to add dimension to your cards.
Spot UV Coating:
Spot UV is the process of adding a layer of high gloss to only part of your design to make that part raised and glossy. It works great on logos or background patterns!
Pantone (PMS) Colors:
Need to match a specific color for your business cards? The Pantone Matching System uses specific ink colors so that there is consistency on all your marketing materials.
Specialty Paper Stocks:
Different types of paper have different feels and textures. Consider printing on silk coated cards for a super smooth finish, or linen or Strathmore for an elegant, textured feel.
Business cards are a necessity not only for commercial businesses but also for nonprofits and educational organizations. It is often the most important networking tool you possess, because it is the easiest way to share contact information when meeting someone in person. A business card is a gateway to explaining your organizations mission, providing directions to gain more information.
Additional Features
Paper Options
Related Products
Helpful Ideas and Articles
Additional Features
For More Information on Specialty Stock Business Cards check out our Premium Business Card Options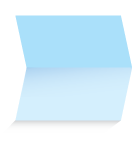 Foldover Business Cards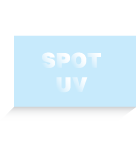 Spot UV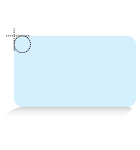 Round Corners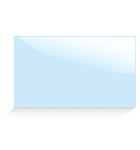 UV Coating
Paper Options
Related Products
Helpful Ideas and Articles
Templates
Choose the correct Business Card template by selecting the appropriate size and format below.
These templates contain visual guides to help you create print-ready artwork that you can later upload to us for printing. If you need an estimate, please fill out the Estimate Request Form above.
Shipping Options
Free Shipping via Ground!
We ship your order via Ground free of charge.
Check the map
to see how many days your package will be in transit.
Overnight, 2 and 3 Day Shipping
You might need it by tomorrow morning or even 2-3 days from now – We have you covered.
Ship It Your Way Using Your Account
Having your own shipping account has its perks. Feel free to supply us with your preferred shipper's account number.