Christmas and Correspondence Cards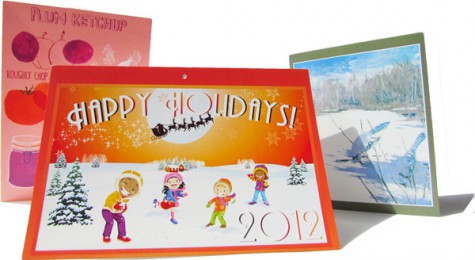 Everyone loves to receive friendly greeting cards, especially during the holdiay season. Friends and family often share season's greetings, but it is becoming increasingly more popular for organizations, schools and charities to send out greeting cards as well. Greeting cards also have many uses other than for holidays such as thank you notes, appointment cards and friendly reminders.
Each greeting card order comes with a matching set of envelopes that can be printed on as well. Cards and envelopes come in a variety of sizes and colors, so there is plenty of customization available to make your cards unique.
Some features that could make your cards look professional are:
Cards can be printed on paper that is uncoated, gloss coated, or coated only on 1 side (C1S). Uncoated stock is plain paper that is easiest to write on.
Add a layer of glossy varnish to make your cards ultra shiny and have a smooth texture!
Have a list of members or donors you need to thank? Let us prepare your mailing for you! Since we print and mail in-house, your mailing will be out in no time!
Folding Options
Paper Options
Related Products
Helpful Ideas and Articles
Folding Options
For More Information check out our Bindery Options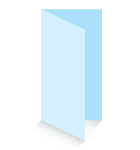 Bi-Fold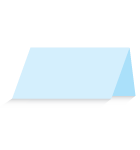 Half-Fold Landscape
Paper Options
Related Products
Helpful Ideas and Articles
Templates
Choose the correct Greeting Card template  by selecting the appropriate size and format below.
These templates contain visual guides to help you create print-ready artwork that you can later upload to us for printing. If you need an estimate, please fill out the Estimate Request Form above.
Shipping Options
Free Shipping via Ground!
We ship your order via Ground free of charge.
Check the map
to see how many days your package will be in transit.
Overnight, 2 and 3 Day Shipping
You might need it by tomorrow morning or even 2-3 days from now – We have you covered.
Ship It Your Way Using Your Account
Having your own shipping account has its perks. Feel free to supply us with your preferred shipper's account number.
For more information, terms and conditions of free shipping and detailed shipping times click here.