Informative and Beautiful Flyers Delivered Door to Door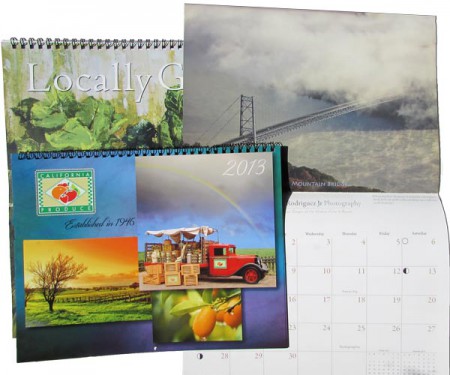 When it comes to fundraising and gift giving for nonprofits, Calendars can be a useful tool. Calendars are something that people use every day and can provide constant exposure for your organization. Many charities, 501(c)3 nonprofits and education programs use calendars as a platform to showcase pictures of their past events or inspiring images with captions that promote their mission.
A standard 12 month calendar is printed 8.5″ x 11″ on gloss stock and is saddle stitched along the 11″ side. Custom features can also be added such as:
Spiral or Wire-o Binding
Coil binding adds a nice touch to your calendars, allowing them to fold flat to 8.5″ x 11″ size, hang on a wall.
UV Coated Cover
A coated cover will not only add a glossy shine to your calendars, but will also make them more durable to last the whole year long!
Custom Photos and Dates
Simply upload the photos you want to use for your calendar and we will add them to our stock calendar. You could also add custom dates and calendar layouts to make your calendars even more personalized!
Binder Options
Paper Options
Related Products
Helpful Ideas and Articles
Binder Options
For More Information check out our Bindery Options Page or click on the images below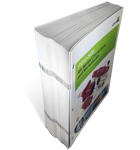 Saddle Stitched
Sheets of paper are folded and bound with staples along the edge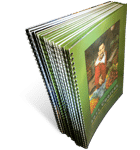 Wire-O
Sheets are bound using double loop metal rings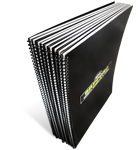 Spiral Bound
A plastic coil is used to bind pages together
Paper Options
Related Products
Helpful Ideas and Articles
Templates
Choose the correct EDDM Flyer template  by selecting the appropriate size and format below.
These templates contain visual guides to help you create print-ready artwork that you can later upload to us for printing. If you need an estimate, please fill out the Estimate Request Form above.
Shipping Options
Free Shipping via Ground!
We ship your order via Ground free of charge.
Check the map
to see how many days your package will be in transit.
Overnight, 2 and 3 Day Shipping
You might need it by tomorrow morning or even 2-3 days from now – We have you covered.
Ship It Your Way Using Your Account
Having your own shipping account has its perks. Feel free to supply us with your preferred shipper's account number.
For more information, terms and conditions of free shipping and detailed shipping times click here.