Full Color or Black & White Yearbooks for Schools
As school is winding down and summer is starting to set in, it's important to remember all the friends you made, clubs you were a part of and events you participated in. Your school's yearbook should be something special that you can look back on to remember these times.
Not only High Schools, but many middle and elementary schools choose to print yearbooks for graduation. We can print affordable yearbooks and can even help design them as well! We specialize in printing both full color and black ink booklets, and have options for printing a color cover with black ink on the inside.
We can print any number of pages you wish, and offer saddle stitched or perfect binding for yearbooks. Choose from a combination of paper stocks to get the perfect feel for your yearbook!
Bindery Options
Paper Options
Related Products
Helpful Ideas and Articles
Bindery Options
For More Information check out our Bindery Options Page or click on the images below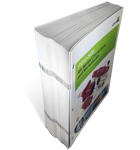 Saddle Stitched
Sheets of paper are folded and bound with staples along the edge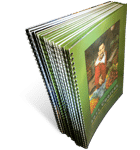 Wire-O
Sheets are bound using double loop metal rings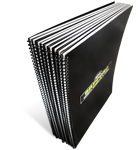 Spiral Bound
A plastic coil is used to bind pages together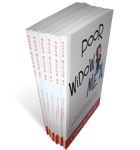 Perfect Bound
Inside sheets are glued into a thick cover creating a seamless bind
Paper Options
Related Products
Helpful Ideas and Articles
Templates
Choose the correct EDDM Flyer template  by selecting the appropriate size and format below.
These templates contain visual guides to help you create print-ready artwork that you can later upload to us for printing. If you need an estimate, please fill out the Estimate Request Form above.
Shipping Options
Free Shipping via Ground!
We ship your order via Ground free of charge.
Check the map
to see how many days your package will be in transit.
Overnight, 2 and 3 Day Shipping
You might need it by tomorrow morning or even 2-3 days from now – We have you covered.
Ship It Your Way Using Your Account
Having your own shipping account has its perks. Feel free to supply us with your preferred shipper's account number.