Non-permanent window or wall display that is sure to leave a permanent impression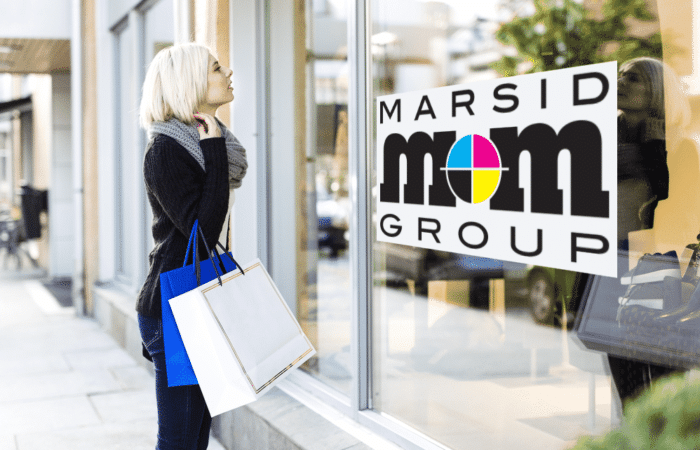 Static Cling Decals
Show your graphic designs off with Static Cling Decals. These nifty sheets of vinyl film make for amazing window displays. Our Static Cling Decals are printed on high-gloss vinyl for outstanding visibility as well as a long-lasting life. They are easily applicable to glass, metal, or smooth plastic making them perfect for restaurants, stores, and door signs.
Why Static Cling Decals
The best feature of Static Cling Decals is that they are reusable! When applying one to your window or door, make sure that is placed on a clean surface to keep them from ruining. With proper care, they can be used again and again. That makes them ideal for repositioning and well as temporary signs to be used more in the future.
You can have your Static Cling Decals printed in a variety of shapes and sizes. Your custom designs can be printed on either white or clear static vinyl. Which one to use would depend on your preference and whether or not you want people to see through the static cling.
Marsid M&M Static Cling Decal Printing Difference
Each project is assigned to your own print professional who will see your static cling decal printing through from proofing to shipping.
With over 40 years of experience, we know a thing or two about ensuring we exceed our client's expectations.
Since we are customer service experts we can work with you to make sure your ideal static cling decal project comes to life the exact way you would like.
Free ground shipping is included on all orders within the contiguous United States
With our state of the art facility, we are able to complete most jobs in 5-7 business days from proof approval. (Ask your sales rep for production time on your order)
Stock Options
Paper Options
Helpful Ideas and Articles
Stock Options
White Vinyl
Most commonly used for printing flat Single Sheet Menus as well as Menu Books that are bound using a plastic spiral coil or metal wire-o binding. Each sheet has 2 views or pages, the front, and the back.
Clear Vinyl
Most commonly used for folded or saddle stitched menus as the slightly thinner synthetic paper allows the menu to stay folded. Saddle Stitched menus come in page/view counts that are divisible by 4 while folding menus can have a bifold, trifold or even a custom folded!
Paper Options
Helpful Ideas and Articles
Shipping Options
Free Shipping via Ground!
We ship your order via Ground free of charge.
Check the map
to see how many days your package will be in transit.
Overnight, 2 and 3 Day Shipping
You might need it by tomorrow morning or even 2-3 days from now – We have you covered.
Ship It Your Way Using Your Account
Having your own shipping account has its perks. Feel free to supply us with your preferred shipper's account number.