Custom Full Color Car Decals for your Religious Organization
Bumper stickers can be a fun giveaway or an interesting fundraiser for your church or religious organization. They can be used to display scripture, daily prayers or callouts for proud members of your organization. Also because they can be printed in color, bumper stickers can exhibit images of religious symbols and icons.
These can be printed in many different shapes, including circles, squares and rectangles in custom sizes. We also have some templates for designing your bumper sticker below, but you may also choose any custom size you wish. Our bumper stickers are printed on durable paper stocks to make them last through tough winters and heavy storms so that your message is always shining through.
You can submit your own custom artwork for your bumper sticker or use our graphic design services to help you design an attractive bumper sticker that your followers will love. At the same time, your organizations message will be seen by hundreds of people each day as their car is driven around town.
Choosing the right material for your label application is extremely important. That's why we offer many different materials that are made for specific applications and environments where the labels will be used:
Weatherproof labels
Face Adhesive labels (front adhesive)
Fluorescent labels
Vinyl labels
Polyester labels
Clear (Polypropylene) labels
Removable labels
Pressure Sensitive
OSHA Compliant labels
Repositionable labels
Reflective labels
Tamper Evident labels
Extended-Life labels
Dull or Shiny Foil Labels
Laser/Ink-jet
Laminated Labels
For many of these specialty labels, we highly recommend that you contact one of our label specialists to discuss the specifics of your label project.
Bindary Options
Finishing Options
Related Products
Helpful Ideas and Articles
Bindary Options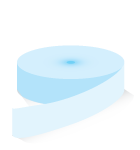 Labels on Rolls
Rolls of 100, 200, 500 or Custom Amounts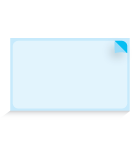 Individual Labels
Hand Out your Labels at Concerts, Festivals, Trade Shows etc.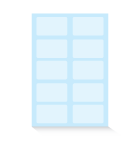 Labels on Sheets
Easily Organize and Distribute Your Labels
Finishing Options
Related Products
Helpful Ideas and Articles
Templates
Choose the correct Label template  by selecting the appropriate size and format below.
These templates contain visual guides to help you create print-ready artwork that you can later upload to us for printing. If you need an estimate, please fill out the Estimate Request Form above.
Shipping Options
Free Shipping via Ground!
We ship your order via Ground free of charge. Check the map to see how many days your package will be in transit.
Overnight, 2 and 3 Day Shipping
You might need it by tomorrow morning or even 2-3 days from now – We have you covered.
Ship It Your Way Using Your Account
Having your own shipping account has its perks. Feel free to supply us with your preferred shipper's account number.